Making Your Connections Count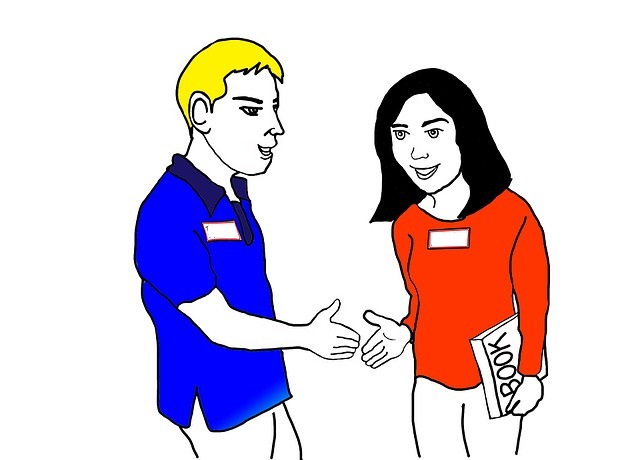 I'm leaving Nashville today, heading back to Tampa to regroup before flying to California in 48 hours. Suffice it to say, the time in Music City has been well spent.

It's ironic that for as many times as I've said, "You can never have too many contacts," I almost felt on this trip as though I was challenged with an, "Oh yeah?!" By that I mean that it was impossible to get to see everyone who I know here/would've liked to have gotten together with.

One of the many benefits of producing and hosting "Now Hear This Entertainment" has been the many (many!) contacts that I've made in the form of my guests. During my time in Nashville I got together with 13 individuals who have been on NHTE. That number could've been a lot higher if I had stayed here longer – and if there were more than 24 hours in a day.

They say that Nashville is a big small town and I have observed that the more and more that I've come back and forth here. This latest visit was just another reinforcement of that.

This past Friday I coordinated with Aerosmith keyboardist Buck Johnson (the guest from NHTE Episode 169) to meet at a spot in the Music City Center, where many of us were for the Summer NAMM Show. When we finished talking and he walked away, before I could take one step to do the same, I spotted Josh Logan, who'd appeared on "The Voice" and was my guest on NHTE Episode 164, so we spent time catching up. No sooner did we part ways than did I immediately bump into Marc-Alan Barnette (NHTE Episodes 12 and 102). With him was someone who recognized me from a past trip of mine to Nashville.

To drill down deeper, however, consider that when I was interviewing Shelby Lee Lowe last Thursday for what will be Episode 183, I mentioned the name of Alayna (NHTE Episodes 46 and 62 guest) and was met with, "Oh wow, I'm going to be writing with her next week!" Then, when I had lunch two days ago with NHTE Episode 26 guest Rachel Pearl and happened to mention that I'd had breakfast with NHTE Episode 58 guest Aubryn, the response was, "Oh, I'm going to be doing Aubryn's show next Wednesday!" It shouldn't have surprised me when Rachel Pearl mentioned the name of a potential NHTE guest who is based in San Diego that, yup, Aubryn herself had recommended as well.

It's a small (music) world after all.

This blog is not meant to be a study in name-dropping nor is it self-serving. The lesson here, kids, is to connect, connect, and then connect some more. Additionally, it's a reinforcement of why you should always put your proverbial best foot forward and lead with the best version of yourself, which is, without having your hand out. As you can see, you never know who knows who, so word can – and will – travel quickly. Stay in touch with your contacts too – ideally, in the face-to-face format. I know someone who never leaves their workspace (other than for errands or meals or personal appointments) and, correspondingly, does not have a very deep rolodex whatsoever. A world of opportunity awaits. Go out and be a contributor to it.

Let's hear your stories about connecting. Comment on this blog in our Facebook group.