ABOUT US
WHAT WE DO
With a focus on management, promotion, and booking, Now Hear This serves talent as well as the venues and events that look for entertainment - be it a solo act (including instrumentalists), a duo, a full band, or even a specialty act (magician, face painter, dancers, clown, DJ, comedian, caricature artist, Elvis Presley/Marilyn Monroe act), or a featured speaker. There is also a weekly podcast under our umbrella called "Now Hear This Entertainment," which is available (free) here on our website as well as on iTunes, Google Play Music, Stitcher Radio, SoundCloud, and TuneIn Radio. Now Hear This also provides communications services (PR, marketing, media relations) to authors, an Olympic athlete client, and small businesses.
Sample Media Placements We've Achieved

| | | |
| --- | --- | --- |
| | | |
| | | |
| | | |
| | | |
| | | |
COMPANY NOTES
Incorporated in the state of Florida, Now Hear This was created in 2004 and has enjoyed continued growth since then. We take pride in continuing to serve performers, businesses, media, and events, including finding new ways to give all who we deal with a rewarding and pleasurable experience.
Now Hear This is a member of the Valrico FishHawk Chamber of Commerce, and the president of NHT was an officer of the Chamber as well as the Chair of the Chamber's Events Committee. In January 2015 he was honored at the end-of-year dinner as the first recipient of the Chamber's "Chairman's Award" for his "continued support, faith and commitment to the (Chamber)." Now Hear This is also a member of Tampa Bay Business Owners and Christian Business Connections.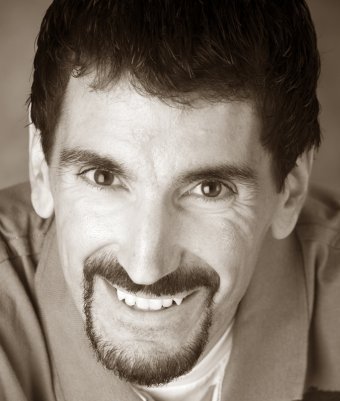 OUR FOUNDER/PRESIDENT
Now Hear This President Bruce Wawrzyniak has been promoting for many years.

A cum laude graduate of Medaille College in Buffalo, New York, his background runs the gamut from marketing to broadcasting to public/media relations and promotions. He has served industries such as sports/entertainment, radio/TV (on-air positions in both), and full-service (advertising/public relations) agencies. He also taught a Promotions Techniques course to college juniors and seniors. Bruce has dealt with (and been quoted by) national and international media. Some of his successful story placements include USA Today, The Wall Street Journal, and Sports Illustrated, to name just a few. His résumé also includes video work (i.e. :30 TV commercial, promotional, etc.) and websites. Plus, he has done speaking engagements ranging from a songwriting workshop in Nashville (presentation on management/promotions) to a guest presenter at college/university classes, community events, and more. His work over the years has not only taken him throughout the United States, but, to more than 15 different countries.
Contact the Now Hear This president today at bruce@now-hear-this.net.