NHTE 206 April Diamond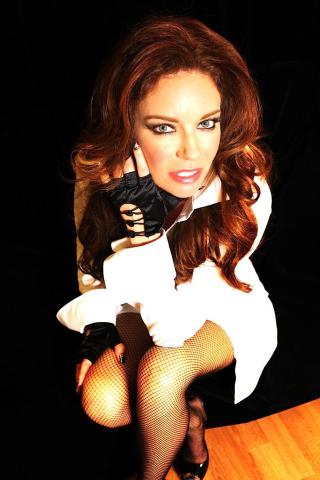 Working towards a new album, this L.A.-based recording artist's dance track debuted at the start of this month at Number 47 on the Billboard dance chart and the following week climbed to Number 40. She has released a video for it that has gotten almost 83 thousand views in just over a month on YouTube. She has another song that is the theme song for a new, but yet-to-be-released movie. She has been featured in a PBS TV special and has performed and directed musicals, recitals, professional concerts and television shows, plus she is a vocal coach. She also talks on this interview about a reality series that she does once a year.
Show Quotes:
"You definitely need to celebrate all the victories - the smallest ones to the biggest ones. And, you've gotta pat yourself on the back and say 'Right on.'"

"The one that doesn't quit will get there."

"When you've got eight or nine remixes and they say you need four or five more, believe them, because you do."

"When people... minimize singing in choirs or in churches or in musicals in schools, I wanna tell you there's power in that. And if you're an artist and you really wanna see your dreams come true, that's a great place to start."

"Gospel is my heart - the grip of my soul."

"It's a beautiful ride. I've enjoyed this journey and this next level of it is just blowing my mind."

"Build the foundation of your singing voice and keep shooting for the thing you really want. Just practice all of it... And then go do the stuff that you love to do. Go to open mic nights. Sing with a band. Find somebody that likes to record your voice. And just start working towards all those things and one day you'll run into the right person."

"We all need to become one. We all need to become more tolerant of each other. And we all need to reign it in and leave our differences at the door sometimes and just get together and work toward the cause that can bring some oneness."
Songs on this episode:
"Lose Control"
"Now Or Never"