The Show Must Go On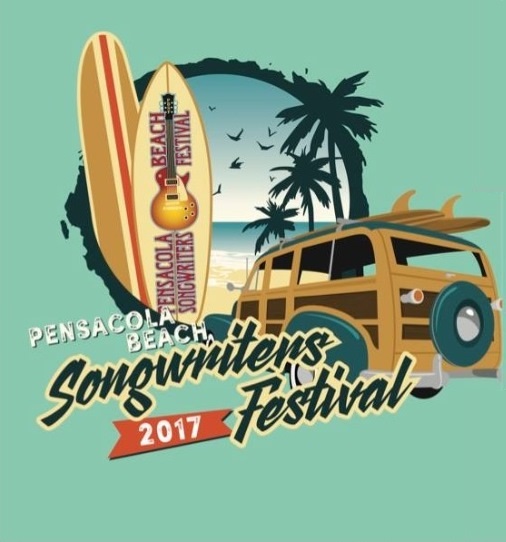 I returned home late last night from the 9th Pensacola Beach Songwriters Festival. My travel of late has been quite extensive, although this was a driving trip. Never was the mode of transportation more noticeable than Thursday night when I sat on the shoulder of the interstate after the vehicle broke down – halfway from home and still halfway to my destination.

It was 10pm and I had to make an action plan.

Mind you, figuring out how to just turn around and go back home wasn't a consideration in making an action plan. After all, that would mean going down a list of options and choosing "just give up." When is "just give up" ever something that is considered when you're always trying to succeed?

There were actually two guys in the tow truck that came to rescue the vehicle from near mile marker 221 on I-10 West. Although it sounded like it had been a long day for them, they shared with me their 'typical' work day as compared to their competitor. The latter had specific hours that they don't deviate from, while this pair would just continue driving – take the next call, and the next one, and the next one. My heart saw them as being good servants, not wanting to pick "just going home" over leaving a motorist stranded. But yes, from a business standpoint, they were also succeeding with each additional call that they dug deep for their second wind to take.

When I finally arrived in Pensacola Beach, someone else was on their way into the Florida panhandle as well. While maybe not traveling the paved roads of I-10, the tropical storm that would become Hurricane Nate was bearing down on the area. Keep in mind that more than 80 songwriters had been scheduled to arrive there for the event as well. So, this unwanted guest wasn't going to be something that makes you call off the event altogether as though it was a Friday night with a few friends.

The event organizers pushed ahead with the original music and their stories that make this event so attractive and its participants feel welcome and proud. It makes their trip to northwest Florida that much more satisfying.

While it's true that Saturday's scheduled performances had to be canceled when Nate overwhelmed the area so much that businesses – and the bridge! – closed, the island was spared and music started right back up on Sunday at 12 Noon.

I urge you to persevere. Whether driving to your next business commitment, picking up drivers and their stranded vehicles, or organizing a festival or event, "just give up" can't be an option. For those of you in music, if you felt the audience size just wasn't worth it anymore or that the song you wrote wasn't good enough, "just give up" would not only leave you unsatisfied, but – like the tow truck company that doesn't keep working beyond the hours they're supposed to – you'd be leaving the listeners stranded, wondering where their musical pick-me-up is going to come from.

Talk about this blog and your stories of perseverance in our Facebook group.