NHTE 84 John Garza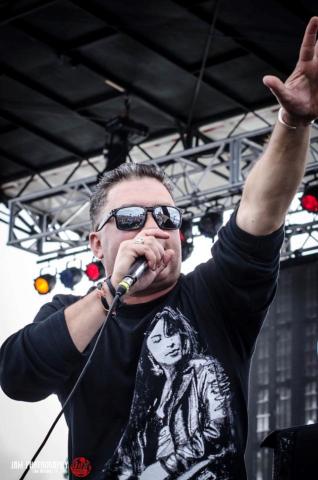 A Grammy Award winner who has played alongside the likes of Carlos Santana, among others. He talks about having gotten to play in stadiums, a completed "body of work that should be out very soon," and extensive involvement with charities. The L.A. Times said he "has the earnest inflections of singers like Scott Weiland of Stone Temple Pilots," with his star quality compared to Jim Morrison and Roger Daltrey.
Show Quotes:
"I think everybody's on point when we get together because we really don't have time to screw around, so to speak. We have fun, don't get me wrong – and it's about that, but – we really are respectful of each other's time. So, when something gets put out there, you gotta bring your A game and try to… at least contribute."

"Everything's up for grabs and if it sounds good, why question it?"

"I wanted to make music with my friends. At the end of the day, if there was a camaraderie, if no one ever heard it, if it didn't make a difference or whatever, at least it would to us. We'd have this circle of music that just empowered us and pumped us up 'cause that's what we love to do. We've always played music. We always will."

"We went on to do a lot of different things and played on this side of the continent and opened up for awesome artists and, for a guy from Corpus Christi, Texas, I never would've thought in a million years that I would've seen, rubbed elbows with, the people that I did. It was a really special time."

"It's okay to kinda be this band that plays everything. It's like, 'Oh, well, what kinda band are they?' 'Well they kinda do a little bit of everything.' That's okay here in Texas. You can be that guy. You can play an English song and then the next song is a Spanish song and it still be rock and roll 'cause it is rock and roll."

"The bands that I love are the most sincere people. Whatever their style might be, they're giving you themselves and their performance and their lyrics and their music. And I try to do that as much as possible."

"…the unity and universal vibe of music… transcends age, transcends race, transcends demographics, everything. It's just a moment in time and it has always been that way. Music has always done that."

"Music is art and I think people in the art community, whether you hold a paint brush, recite poetry, write novels, or are an actor, or whatever, it's about sharing. You share yourself. You share expression. It's not competition."
Songs on this episode:
"Sucks at Love"
"Four Letter Word"