NHTE 194 Cody Joe Hodges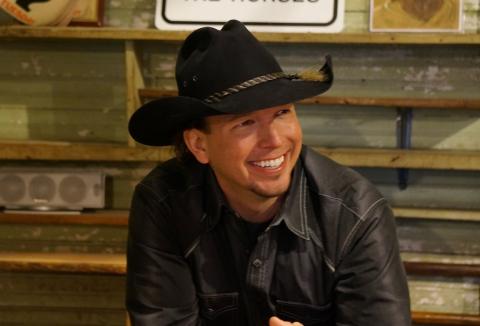 Texas-based singer, songwriter, guitar player who has spent time in Nashville as well as in the U.S. Army – including performing! He has gotten radio airplay and has had at least five different singles land on various music charts, while performing at everything from live music venues to fairs & festivals, professional sporting events, and private events. He has an upcoming tour/radio tour, going from Alabama to Virginia, and another next month going from Austin, Texas to New Mexico, Arizona, and Colorado.
Show Quotes:
"When you write you're supposed to be free, and that includes free from the Internet."

"When we (song) write, usually enough people are pulling, if something sounds too much like something else we'll pull it in a different direction."

"I was about maybe 14 (years old). I picked up the guitar and started playing and I never really put it down. And that's been about 20 years."

"I do make music for myself but... when you step outside your front door, when you start recording, it no longer becomes about you. It is about you but it's also about the connection with the audiences as well. It's the relationship in a song."

"I'm just livin' the book, I'm not writin' it."

"It's just like any heritage. If you cut the roots out of the tree, the tree's going to blow away. And to some (extent) I feel that... that has happened to country music, but who knows what country music is?"

"You still might not have made it even if you have a Number One (song)."

"As far as the basic level of 'making it,' yes, I am making it. I left my full-time job in 2013 and I'm still here."

"According to Tom Jackson... about 90 percent of revenue that the artist makes comes from their live performance."

"If you're taking any tips from Garth (Brooks) it's going to be hard to follow those tips because there's a difference in being married to your audience and dating your audience. And people that come to see Garth, they're married. People that come to see me might be dating."
Songs on this episode:
"One More Drink"
"Roll That Way"