NHTE 191 Christian Swain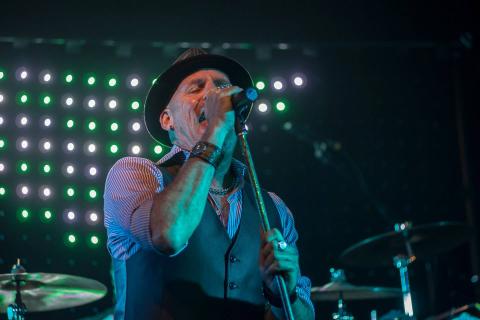 The founder and host of The Rock N Roll Archaeology Project, which consists of six different podcasts, all surrounding the rock genre. He also has an exciting announcement about a new podcast project in addition to all of those. He himself is a musician, handling lead vocals and guitar in a classic rock band called Tinman, and talks about their upcoming CD release. In his early years his band headlined in the big music venues on the Sunset Strip in Hollywood.
Show Quotes:
"It's a great way to do something that you're very passionate about and at the same time not make it a job."

"What I found is, that, as long as we do major keys, uptempo songs that are recognizable, it serves the purpose of what a cover band really needs to do and that's to get the crowd up, engaged, dancing along."

"By the time you get to be about 30 (years old) those two-hour, three-hour nights of sleep begin to get to you."

"I realized that I'd gone as far as I could with music by the time I was 30. About four years ago I realized I'd gone about as far as I could in the tech world... And I started thinking what would I do? Well, let's see if I can marry as many of my passions as I can!"

"Rock and roll's not really the thing anymore and it hasn't been for a good long while."

"Interviewing the artists is definitely a component I really enjoy doing... But I also really enjoy talking to the chroniclers, the authors... that really show the depth of this music... This is a bit of an academic pursuit as well as an entertainment piece."
Songs on this episode:
"Black Friday" (Steely Dan cover)
"Life in the Fast Lane" (The Eagles cover)