NHTE 139 Shevonne Philidor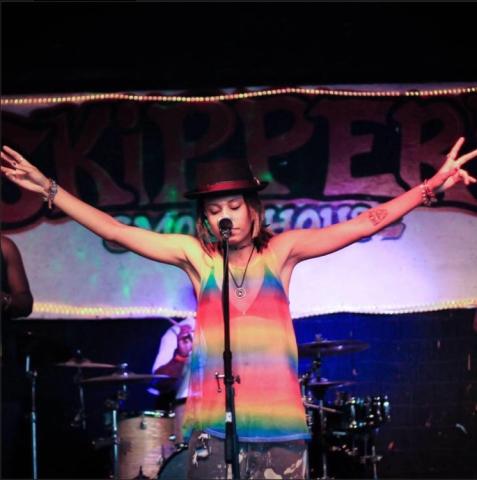 From "America's Got Talent" in 2011 to the final season of "American Idol" in 2016 – after auditioning for the latter show six times – this Tampa, Florida-based singer, songwriter, guitar player just released her album at the end of last week, having self-produced the ten-song CD. Among other venues, she performs regularly with her band at the Seminole Hard Rock Hotel & Casino and also is a DJ (did an NHL party) and model (did a Nike ad). Plus, she even did the design work for the cover of her CD.
Show Quotes:
"Ya' gotta believe in yourself for anyone else to believe in you."

"I wasn't fully believing in myself at the time so I was looking to other people to try and help me and I was like, 'Ya' know what?' – one day it just clicked – 'You should just do it yourself!' I mean, what's better than just being your full self?"

"I feel like every artist should dive deep into all aspects of being a musician, not just a singer, but, being a musician, being a producer, being – recording yourself!"

"I did say (forget it) at one point, and then, that was when I made it on (American Idol)."

"Here's some really, really, really good advice – ya' have to remember this if you're gonna go out for one of these (reality TV) shows – is to always be yourself. Like, just be yourself. It's most important, it's what's going to set you apart from everybody else… Be confident in yourself and go get 'em!"

"Always be yourself because there's only one you."

"Harry Connick, Jr., told me that I was, like, born to perform. He was, like, this is what you're supposed to do – you're an entertainer."

"I actually have a few friends that I still talk to (from American Idol). I think we all, like, it's all such a crazy experience for us. So, we just end up connecting through that, just like, the stress, and, like, just being like, 'Wow, that's crazy. We literally were just on a TV show where millions saw us.' Not a lot of people can say that. So, we pretty much all stay connected."

"Networking is key in this business."

"It's kinda funny 'cause my first ever modeling job I actually got a Nike runway show, for my first ever modeling gig that I got."
Songs on this episode:
"If You Dare"
"Just Right"