The Key Choice is Key!
After last week's "Why Music Matters" blog, it's fitting to have the following guest blog. After all, writing a song that might impact someone is one thing, but the proper construction of such is another. So, below is some insight from Vincent Bishop, a singer, songwriter, guitar player based in eastern Canada, currently getting ready to record his second album.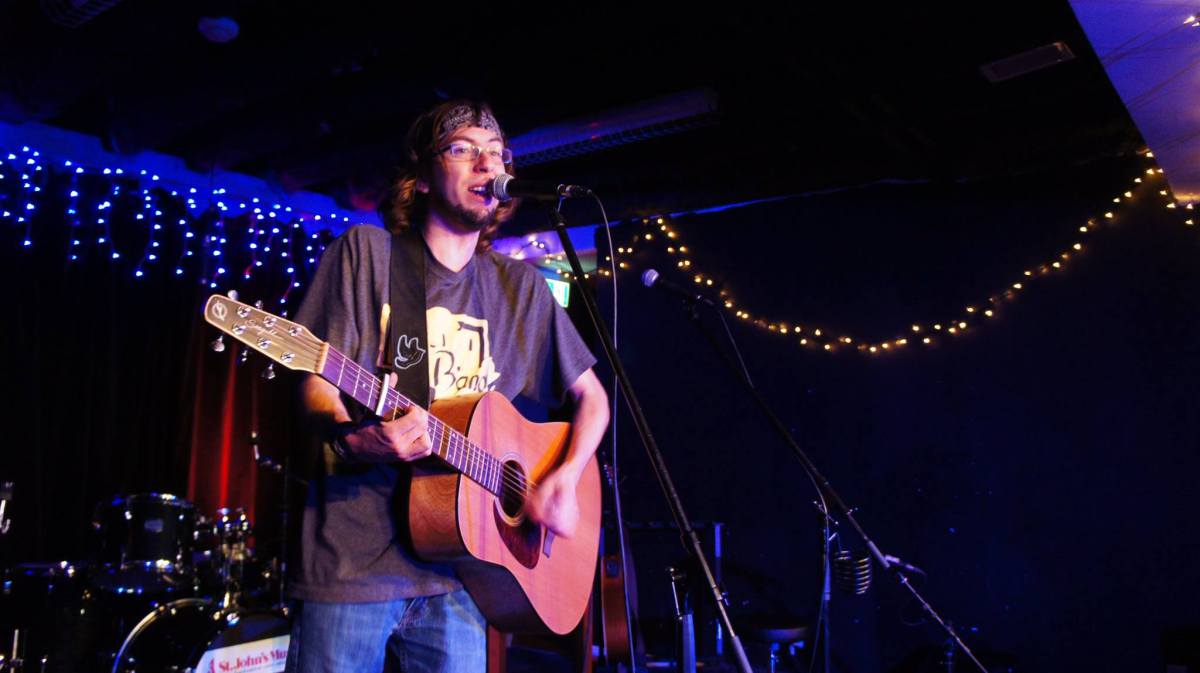 When I create a song, I usually start by writing the lyrics. Often times, I would also start composing a melody at the same time. As you could hear, my lyrics came out as a pretty sad story. Angel Wings is composed and sung in the key of D♭ major (or C♯ major; both are enharmonic). Not only I wanted my lyrics to be sad but wanted the music to sound sad. Of course, most music is derived from pain, but I hear each key expressing it in different ways. I think D♭ major is one of the strongest keys that is conducive to make a listener shed some tears, so I naturally accompanied my lyrical emotions with a key that can suit them well. I started writing Angel Wings in 2012. Back then, I didn't think about keys the way I do now, but I somehow think my intentions remained the same when it came to composing.

You might be wondering about how other songs in D♭ major sound like. Let me show you some well-known songs that were recorded in this key.

The Beatles – "Across the Universe"
Joni Mitchell – "A Case of You"
Elton John – "Sacrifice"
Prince – "Little Red Corvette"
Simple Plan – "Welcome to My Life"
The Killers – "Mr. Brightside"
Jordin Sparks – "One Step at a Time"
Ed Sheeran – "Give Me Love"
Maroon 5 – "Love Somebody"
Mumford & Sons – "I Will Wait"
P!nk – "Please Don't Leave Me"
Keith Urban – "Come Back to Me"
Colbie Caillat – "Realize"
Jimmy Cliff – "Treat the Youths Right"
UB40 – "Red Red Wine"
Michael Bublé – "It's a Beautiful Day"
Vangelis – "Chariots of Fire"

When I hear these songs, I do hear either extreme pain or comfort to a point where it could get sadly or happily tearful. Welcome to My Life is a friend that tries to cheer someone up from a depressive state of mind, while Mr. Brightside is a man trying to cheer himself up with his own mind after a breakup. These two songs both became famous within a year period. It's a Beautiful Day turns around the same kind of pain into a massively cheerful mood. In a song like Give Me Love and Sacrifice, I could feel the weepiness of the music before the singer opens their mouth. Red Red Wine was originally written and recorded by Neil Diamond in A major. I'll compare that key choice with UB40's key in a future article.

Realize and Come Back to Me are songs that come from the singer's melancholy of not sharing romance with the listener, thus the singer tries to comfort him or her so they do fall in love or fall in love again. One Step at a Time and Little Red Corvette both try to comfort the listener by encouraging them in taking things slower than they are. However, it's difficult for me to listen to the instrumental piece Chariots of Fire without getting a sad feeling. I heard the jingle being reused in other movies and public performances for a scene of characters running in slow motion and I never had the urge to laugh along like others would. There are in fact courageous and comforting moods behind that piece, but it's hard to understand them when you don't know the original story or movie behind that goes with it.

Going back to Angel Wings, I now have a better understanding why I naturally composed my own song in D♭ major. I've indeed made people weep with this song, while others told me they were comforted by it. I don't think any other key would have exhibited as much sincerity and intensity through its lyrical content.

Visit Vincent's official website to read other blogs he is writing, find links to his social media, and see videos and get contact information. And, talk about this blog in our Facebook group!