Best Guest Blogs of 2017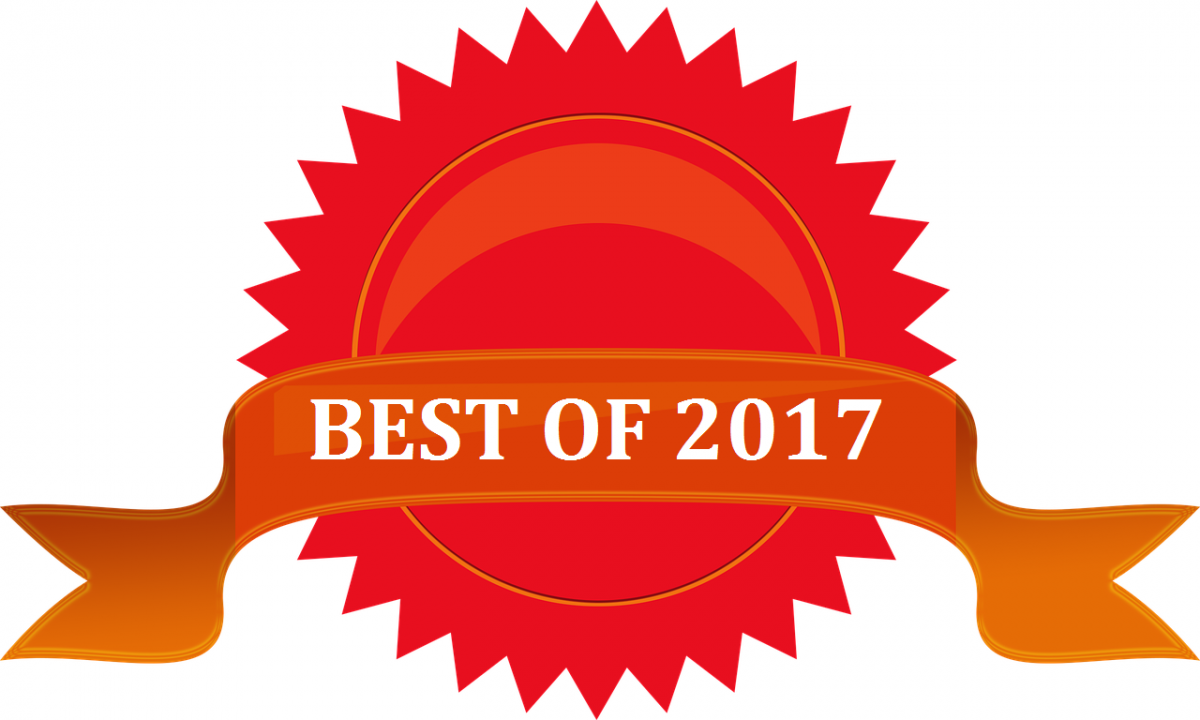 One week ago in this space we ran a top ten list, looking back at the most read blogs on this website from 2017. Now it's time for a clarification, or, perhaps a supplement to that. Heck, in the spirit of the segment in the middle of each episode of "Now Hear This Entertainment" every week, maybe this installment could borrow from that and we'll call this a Bonus.

Those who come to this spot every Monday to read the blog know that from time to time we have guest contributors. So, different from last week, today we're going to look back at the most read guest blogs on this website from 2017.

Another thanks to the fine folks who contributed these entries. They obviously were quite well received!

10) "How to Keep Your Listener Listening" – Singer, songwriter, multi-instrumentalist Gregg Gascon, who also teaches several instruments, gave us a piece focusing on the musical aspect of holding your listener's attention, as opposed to the lyrics.

9) "They Came, They Conquered, They Went Home" – Nashville-based singer/songwriter Marc-Alan Barnette was the guest on Episode 102 and Episode 12 of "Now Hear This Entertainment." A member of the Alabama Music Hall of Fame, he has written more than three thousand songs but this time wrote a blog about keeping your head up if you go to Nashville but end up leaving there.

8) "The Number One Rule of Writing" – Nelson Montana lives in New York where he plays ELEVEN different instruments. The guest on Episode 72 of "Now Hear This Entertainment," he is a composer, arranger, actor, and author. In the case of the latter, he has written for several magazines, with more than 300 articles published, and thus was well-suited to contribute an entry that – two weeks after a guest blog we posted about the importance of your original songs being in the right key (see #7 on this list) – focused on crafting the message itself.

7) "The Key Choice is Key!" – This contribution came from eastern Canada and, more specifically, singer, songwriter, guitar player Vincent Bishop, who was getting ready to record his second album and wrote (a blog) about a crucial element in the proper construction of a song.

6T) "Booking Yourself at the RIGHT Venue" – Every aspiring performer wants more bookings and, thus, tips on how to get them. However, songwriter, performer, mentor, author, and speaker Nancy Moran, who was the guest all the way back on Episode 4 of NHTE, sent a blog down from Nashville about quality over quantity, or, more specifically, getting more bookings at places you're a good fit for – not just because it's one more place to play.

"To Attract Others, Don't Be a Bore" – Since there have been blogs posted on here about building relationships and even one from our Top Ten list last week called, "You Can Never Have Too Many Contacts," we published a guest entry on the topic of attracting others, as written by Paul Swets, who earned his doctorate in communication at the University of Michigan. He is the author of four books, including The Art of Talking So That People Will Listen.


4) "Going Vinyl in the Digital Age" – A unique topic to be sure, given the constant chatter about Spotify and other streaming services, not to mention digital downloads, this was a first-hand look by New York City-based songwriter, producer, and musician Jerry Jean at the process he went through when he decided to also have his newest album released on vinyl, which he had discussed on Episode 181 of "Now Hear This Entertainment."

3) "Cancer Can't Stop This Violin" – A very inspirational entry from musician Cosi Belloso, whose courageous story of perseverance in the face of a cancer diagnosis provided a reminder for readers to never lose hope. (Update: We ran this blog on August 21, 2017, here on our site, and just three days ago the Tampa newspaper ran a guest entry from Cosi herself!)

2) "Do It Your F***ing Self" – Previously based in Nashville, when she was the guest way back on Episode 6 of NHTE, singer/songwriter Ashley E. Norton is now a gypsy of sorts, continuously on the road performing as part of the duo Whitherward, as she talked about with bandmate Edward Williams when they were on NHTE 166. Drawing from that life as a true independent artist, she contributed a blog about operating in that fashion.

And, the number one most read guest blog on our website in 2017…

1) "Crowdfunding – A First-Hand Account" – In an effort to truly help aspiring entertainers, we ran a guest blog about crowdfunding from someone who had personally gone through such a campaign herself. Singer/songwriter Jessica Lynn, who had been the guest on Episode 156 of NHTE, wrote for us while her PledgeMusic campaign was going on.

Which of these blogs was/were your favorite(s) and/or most helpful? Talk about it in our Facebook group!