Best Blogs of 2017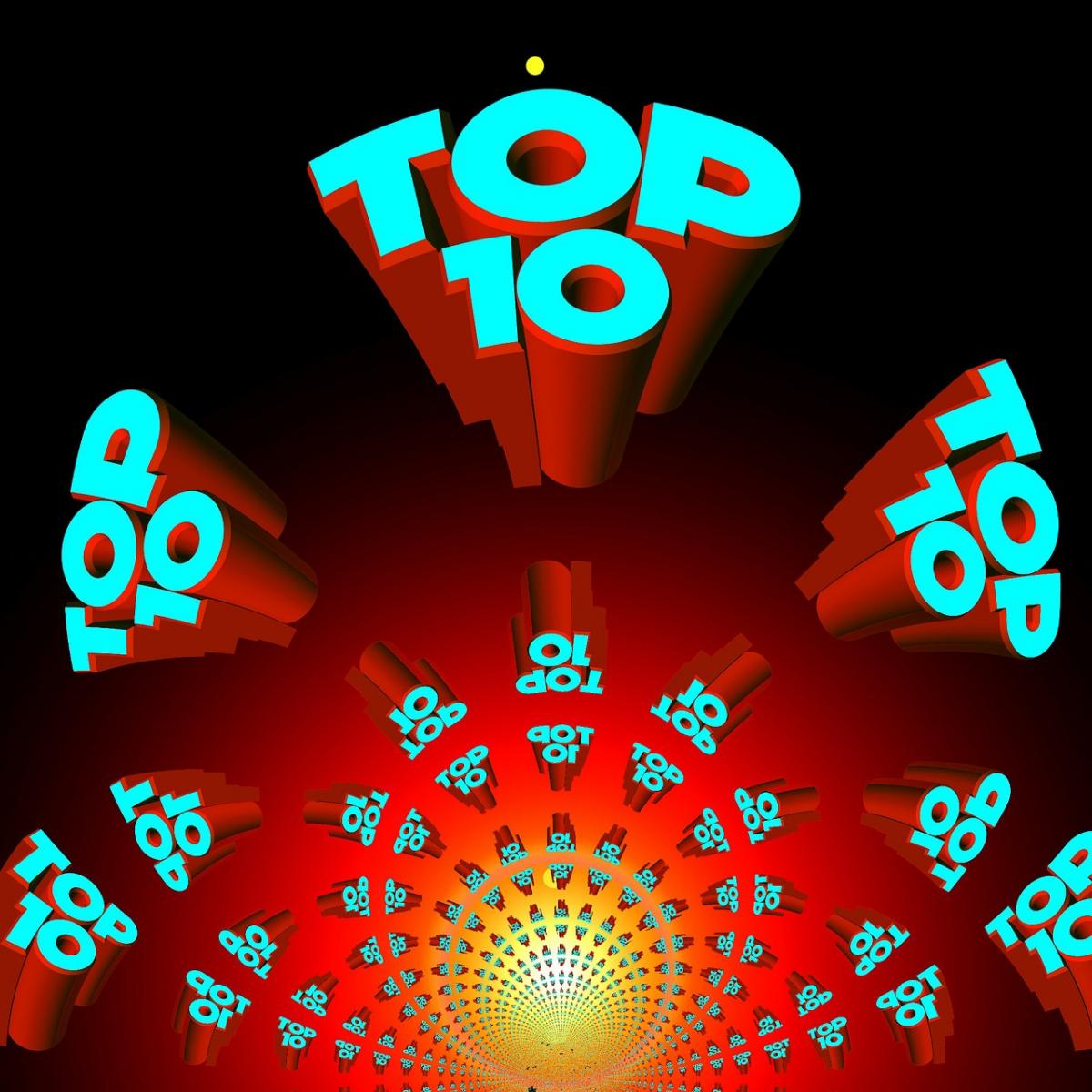 Most people are probably publishing blogs about goal-setting today. If you think about it though, those should've already come out a few weeks ago. It's January 1st so now you start implementing the strategies that will get you to the goals you've set for 2018. It's not the day that you start thinking about what goals you want to set for the new year.

On Instagram we've all been seeing the "2017 best nine" as well as the posts that musicians have been putting up containing their data from Spotify for the just concluded calendar year. Of course, this is always the time when countdowns – or lookbacks, depending on how you view them – are done.

Dick Clark is gone, but, as seen last night, his legacy is still carried on with his name being a part of the New Year's Rockin' Eve telecast on ABC. Similarly, the late Casey Kasem used to countdown the "American Top 40." So, the thinking in this space today is to go that route and look back on what were the top ten most read blogs on our website in 2017. If you missed them, now is the time to catch up. If you read them, it doesn't hurt to get a refresher.

10) "Leveraging Social Media to Make Connections" - First-hand examples of how social media resulted in unique opportunities

9) "Biggest Super Bowl Takeaway?" - A beef with the Super Bowl telecast from a music standpoint (and no, it wasn't Lady Gaga's performance)

8) "When a Performer Should Fire a Venue" - Seven potential deal breakers, where you have to be the one to initiate the goodbye and not go back to perform somewhere

7) "Playing Music is a Privilege, Not a Right" - A reminder that there is always a long line of people waiting to take your spot, and thus the importance of not making demands or feeling entitled.

6T) "Get More Bookings – Maximize Your Time and Your Lead Sources" – Since you know (and acknowledge) that it's a business, the importance of having structure - a tracking system for sales, leads, etc. – rather than hiding behind the free flowing, spontaneous, "be creative" nature of the arts

"Why Do You Make Music?" - A follow-up to the previous week's blog that urged the reader to not just settle and aimed to leave a feeling of needing to move with a purpose. This entry boiled down to knowing your 'why' (otherwise you're just going through the motions).

4) "You Can Never Have too Many Contacts" - First-hand accounts of referrals, on the heels of a weekend spent at an event in Orlando

3) "Will Your Music Leave a Legacy?" – See "Why Do You Make Music" above

2) "Facebook Tag, You're 'It' (Unfortunately)" - Not tagging someone in a Facebook post over and over, as well as when they're way too far away from the gig you're promoting and hoping they'll attend

And the number one most read blog on our website in 2017 was (no drum roll necessary, but thanks for the thought)…

1) "NAMM Show had Opportunities for All" - A recap of all the success stories experienced at the massive NAMM Show in Anaheim, California -- both for yours truly and for a number of artists talked to there.

Happy New Year! All the best for 2018.

Which of these blogs was/were your favorite(s) and/or most helpful? Talk about it in our Facebook group!