NHTE 202 Beth Marie Anderson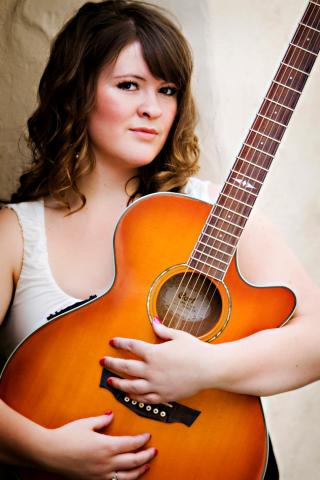 A finalist in this year's Canadian Songwriting Competition, this singer, songwriter, guitar player twice was the only Canadian picked to be an emerging artist inside the CMA Fan Fair in Nashville. She has had several of her songs cut by artists all over North America, including Grand Ole Opry performer Sherry Lynn. Anderson has recorded three albums in Nashville and performed at the famed Bluebird Café there. She has recently released a Christmas album that features a Grammy-winning team of musicians.
Show Quotes:
"Because I was recording mainly original (Christmas) tracks, as soon as January hits, I'm going to be pushing these to Hallmark movies, commercials, other artists, to see if maybe they want to cut Christmas albums."

"I don't know if it's just me, but, it's easy for me (to write holiday songs). I just love Christmas so much that it's not hard for me to put that into words... It hasn't been that crazy difficult to come up with it."

"We didn't promote it and it ended up on Apple Music... and I was going, 'What's happening? I didn't even push this.' I didn't promote it and everybody just really enjoyed it."

"They always say you have to find your niche. I believe, for my artistry, I have a few niches, but one of them, hey, I don't mind it being Christmas because I love it."

"Don't get too much merchandise. People who don't know who you are - I know it's not fair - they want free stuff. They want to have something that you can give them that they'll remember and then possibly invest in you in the future because they would rather spend their 40 dollars on a Blake Shelton t-shirt."

"It was crazy, I didn't take a break - it was four days (of) meet-and-greets. (I) probably saw, like, thousands of people came through... But I didn't take a break because I was like, 'Ya' know what, I'm an emerging artist and I need to work'."

"I was able to meet some really cool people, like Phil Vassar... and Jamie O'Neal and I met Brenda Lee."

"As an artist I feel like it's important to experiment and grow... As I've been growing my voice has been changing with me... I'm testing out a label of folk soul... It's a really different sound that I'm still listening and writing down notes that I can reference. It's hard to develop a sound... If you're trying to develop your own sound that's true to yourself, it's actually quite hard to put it into words."

"If they, at the end of the day, are so excited that they can't stop sharing it, then that's the sign of a really passionate project, a really passionate release."

"Government funded programs really do help so much for independent artists... Government support is just, it's amazing."
Songs on this episode:
"Tropical Christmas"
"Same Sky"