NHTE 208 Blake Morgan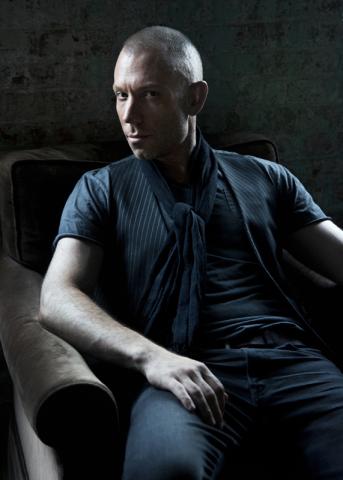 A recording artist, multi-instrumentalist, and record producer who has drawn accolades from The New York Times, Billboard Magazine, the Washington Post, and more. His current run at New York City's Rockwood Music Hall has now sold out for two and a half years, performing alongside Grammy-nominated and Grammy-winning special guests. He has also headlined around the globe, doing 100 concerts across 50,000 miles of touring on both sides of the Atlantic this past year alone. He is also the founder and owner of the global company ECR Music Group and he started the iRespectMusic movement. He also talks about a recent article that went viral about a closed-door artists-only meeting he was in at Spotify.
Show Quotes:
"Writing, for me, is actually a really solitary thing. Record making is a really not solitary thing... And it's not because I'm excluding anybody else, I'm excluding myself... I write songs over long periods of time and I really whittle and polish them."

"I make the kinds of records that I would want to listen to."

"I'm really enjoying performing solo. And it brings me, at least right now, closer to the audience than I've ever been, emotionally, because there's really just me and there's just them."

"I wanted to try to spark a debate in this country about Spotify's behavior towards artists."

"I love streaming... I love making playlists and I love being able to take my music with me. But what I don't love is how little musicians get paid for all of that streaming."

"I had this afternoon label showcase, which - for any musicians out there - it's the worst artistic experience you could ever have. It's at, like, 4:30 in the afternoon, in a sterile rehearsal studio, and people stand in front of you with their arms crossed and sort of go, 'Oh, how interesting, you're bleeding your life's work out on stage for me, how fascinating'."

"The cliche is 'necessity is the mother of invention.' In my case it was desperation was the mother of invention. I didn't know what to do next. I didn't know how I was going to put my music into the world."

"How we reassemble how music works in the next few years is going to affect how music actually works over the next hundred years."

"All of the different things that I do with my own music and in my musical life that I have control over - each of them do take time away from each other, but they don't take nearly as much time away from any of them as somebody else coming in and screwing it all up."

"To my own surprise, each facet of my musicality has made the other facets of my musicality better."

"Pandora is a shell of what it used to be and I think they're a cautionary tale for the other exploitative platforms in music."

"I really am one of those New Yorkers who would rather be a lamp post on Broadway than be the mayor of Los Angeles."

"The distance between my musical life and my personal life is zero. They are the same thing."
Songs on this episode:
"I Can Hear You Say"
"Best Bad Idea"