NHTE 205 Roy Orbison, Jr.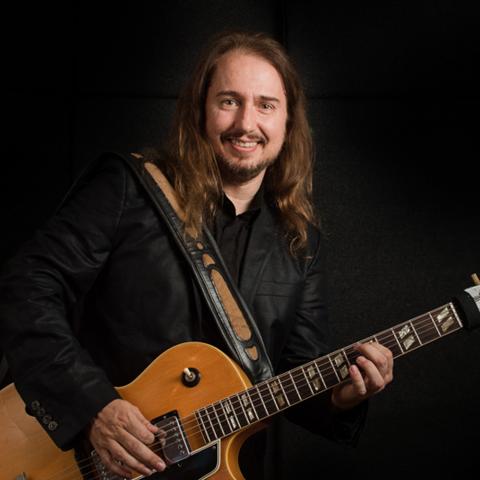 The son of a rock and roll legend, Roy Jr. is a musician, producer, music publisher, and author. Plus, he also hosts a podcast. He talks extensively about his father's storied career and how he and others are working to preserve and carry on his legacy through a number of projects, including recordings, a museum, two plays, two movies, and a musical.
Show Quotes:
"These aren't common names, but... these two old guys together, they're outselling Taylor Swift year in, year out in physical units because they just did Elvis... and then the next year Elvis. This year was Elvis Christmas. They did (Royal Philharmonic Orchestra) with Aretha Franklin, the RPO with Roy Orbison. They're actually selling in excess of three million units a year, these two guys."

"Bono is a good friend, and he's been, really, a better friend to me than I am to him."

"Just keep that open mind and channel the creativity and never let that close."

"If only my life were that easy. I wish I was just the son of a famous person, standing in my dad's shadow and I just wanted to play guitar and have my songs known. That would make life so much easier. I wish I was that."

"We found one of these cassette tapes in the Orbison vault... and we know about certain stuff that we're looking for for years, but we found this and we listened to it and it was so good we all started crying."

"If we didn't have a first-hand account or a receipt or a tour date or a picture, it didn't go in the book, and that's the big difference. Mostly there's a lot of misinformation about Roy, even on his Wikipedia."

"I am a human jukebox when it comes to music trivia."

"(Roy Orbison's) fashion contributions almost overshadow his huge musical contributions."

"Roy Orbison is the only person I know of who flew on a plane with Patsy Cline, Buddy Holly, Ricky Nelson, Jim Reeves, and Otis Redding."
Songs on this episode:
"Pretty Woman"
"The Way is Love"