NHTE 19 Danny Brooks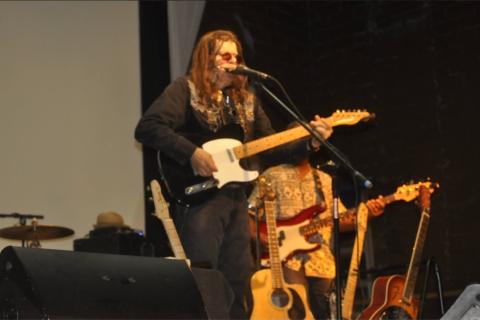 Texas-based singer/songwriter who has overcome drug and alcohol addictions and quintuple bypass surgery to release 10 CDs, a book, and get song placement on an ABC Family show and SiriusXM, and now he's developing a reality TV show. He talks about all this plus playing at the House of Blues in New Orleans during Mardi Gras, and more.
Show Quotes:
"In the brook of Ecclesiastes in the Bible there's a line that says a dream comes through much active."

"Dreams and goals are guard rails too. They'll hold you up, because as soon as you start – and it's good to have many things to be working on because – the more things you have, the more things you have to hold you up. I don't care who you are, how successful you are, you need positive reinforcements."

"It's not something I do because I like it, I do like it, I love it, but it's embedded in me, it's what I do. And, yes, there are moments over the years of dispersing and wanting to give up, yet you can't. Even if I wanted to I couldn't, because you're driven."

"I like writing and my writing is a bit of a blessing and a curse because I get bored with my writing very easily. So if I get bored with my songs I'm driven to write a new one. Then it's like a torch. I'm tired of that."

"Never look at writers block as an actual thing. Always try to look at it this way – I just don't feel like writing. Don't invent something that's not there. There is no such thing as writers block. Sometimes I don't write for months. Sometimes I'm writing every day for the next few months. You just have to go with the flow when it hits ya' and run with it and write it down."

"The good book says the power of life and death is in the tongue. We can promote health or ill will with how we use our speech and what they call music therapy is right out of the Bible. King Saul had young David – before he became a king – to play the harp when he was depressed and it said the stressing spirits – it might have been demonic – went away. Music in itself has healing properties."


Songs on this episode:
"Jubilee"
"You're the Best Thing About Me"